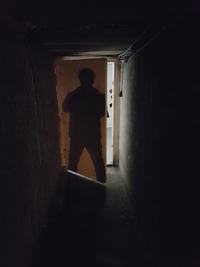 What is hiding beneath Oslo Handelsgymnasium in Oslo? Any big Nazi tresaures? As Nazi Germany began to fall in 1945 its leaders around the world hided the treasures they had looted. Following the World War II the school was inspected by the Norwegian resistance fighters and later the military. They found a large Nazi bunker four metres below the school, which was used as the Nazis headquarter in Norway during the war.
---
---
---
---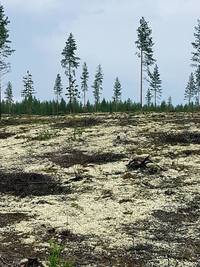 The Rokua Geopark offers an unique combination of geology, nature and culture on the Northern hemisphere not far away from the Arctic Circle. Here we travelled through landforms shaped by the Ice Age: glacial ridges, pine and lichen-clad heaths, kettle holes and small ponds filled with crystal clear water.
---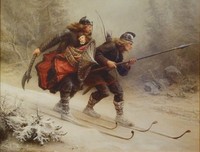 The Last King is the story of the escape which changed the history of Norway forever. The original Birkebeiners, carried an infant king over the mountains from Lillehammer to Østerdalen in 1206.
---
---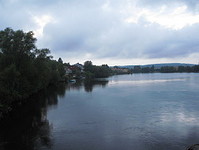 Fishing in Vansjø lake is good for catching fish like perch, pike and more. It`s also good opportunities for fishing in the Oslofjord at the peninsula Jeløya.
Fishing after dark for trout can be one of the most exciting things you have ever done. Just imagine.. You can't see your hand in front of your face, the w

Read more at: http://Troutster.com
---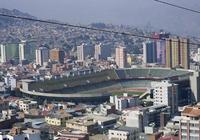 Felt real dizzy due to the thin air here - almost without moving. The stadium is located in the Miraflores borough of La Paz, Bolivia, at an altitude of 3,637 metres (11,932 feet) above sea level. How it`s possible to play soccer in such thin air?
---
---
In the wake of growing tension over an uprising in Timișoara 1989 where thousands were reportedly killed, Ceaușescu decided to give a nationally televised speech in the front of a crowd in Palace Square, now known as Revolution Square in Bucharest. It didn`t turn the way he wanted and it got dramatic consecvenses.
---
---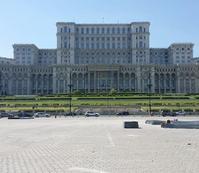 The Palace of Parliament in Bucharest is the world's second-largest building after the Pentagon and former dictator Nicolae Ceauşescu's most infamous creation. Built in 1984, the building has more than 3000 rooms and covers 330,000 sq metres. But it was not without great sacrifices.
---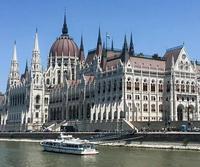 Hungary's Parliament Building is situated at Pest's riverbank. Built at a time when Hungary was still under Austrian influence, the magnificent structure is a symbol of Hungary's independence.
---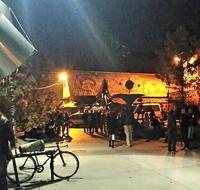 Metelkova is Ljubljana's autonomous alternative city-state in Slovenia and pulsating party square: once a military stronghold, now a proclaimed own state just like Christiana Freetown in Copenhagen.
---