Here we present the greatest experiences from wildlife and safaris. All your adreline will freak you, and give you memories for the rest of your life....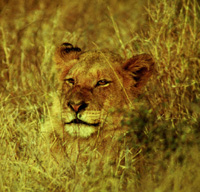 What are we going to do? The lions emerged from everywhere, and we where stuck in the middle, literally told. Suddenly we heard a scream from the tent next to us. We didn't see anything, but we feared the worst. Here we were stood in a remote area in the Savuti Channel in Botswana, which is a legendary wildlife region, and well known for its large number of predators, especially lions, and now we were in big trouble. Was there a way out?
---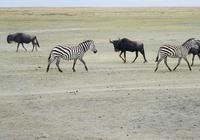 The most spectacular experience in the Serengeti National Park is the annual migration when more than 1,500,000 wildebeest follow some 200,000 zebra in a 2,000 km round pilgrimage.
---
---
---
---
---
---
---
---
---
---
---
---
The planet is still alive, according to Marie-France Grenouillet, a French wildlife photographer. She has travelled around the world since 1979 taking photos. As Marie-France says about her mission: I want my photos to make people dream and then help to protect the wonderful wildlife in the world.
---
---