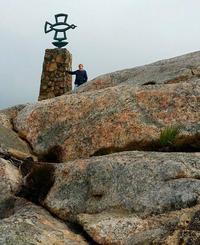 The Pax monument stands on the top on a platform on a natural rock near Lindesnes Lighthouse. The monument was erected in memory of the liner M/S Palatia which was torpedoed during the Second World War. The wreck was located in 1997 by the Royal Norwegian Navy underwater search and recovery vessel Tyr.
---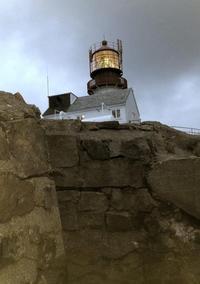 Since the Middle Ages, Lindesnes, or "headland", as the spot was called, has been one of the most important naviagation landmarks for boats for sailing between the North and Baltic Seas. Once sailors caught sight of this distinctive landmark they could easily plan the rest of their voyage along the coast. However, the waters around Lindesnes were also feared - with good reason.
---
---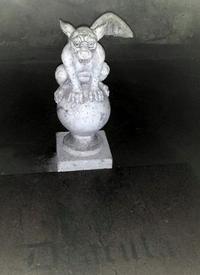 Carefully I took step by step in the dark. In the beginning it was lightening around in the underground labirinth, but longer inside it became darker and spookier. I could hear strange sounds and observed damp rose up. I ventured some more steps, and finally I came upon a sign that stated I was now standing in the cell that held Dracula.
---
By observing the ruins of Carthage in Tunis, it reminded me that no superpower lasts forever. It goes up and down in the world, and so it went for the people in Carthage.
---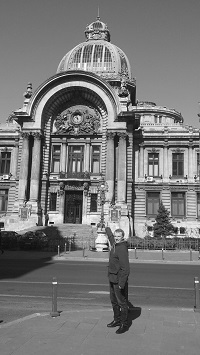 In 1959 it was a robbery at the Romanian National Bank in Bucharest. No one expected a bank robbery behind the Iron Curtain, but it was carried out by a gang of six members of the communist state - against all odds. Nobody exactly knows to this day what really happened or why the robbers did it, but the most peculiar events started after the robbery. Or was it not a robbery at all?
---
---
---
---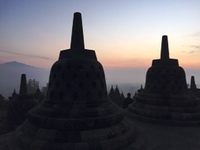 It was early in the morning and still dark. By using a torch we found the straightest way to the top of the Borobudur temple. There we spent some time to rest and waited patiently for the sunrise.
---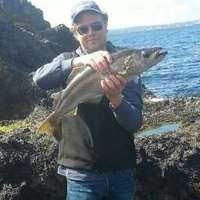 Also this year this local fisherman (see the photo) won the traditional sport fishing competition on Saturday 10th May 2014. He was standing on the small island Gullholmen just outside the peninsula Jeløya, Moss in Norway, using a pole and with fly on the hook.
---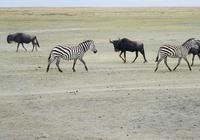 The most spectacular experience in the Serengeti National Park is the annual migration when more than 1,500,000 wildebeest follow some 200,000 zebra in a 2,000 km round pilgrimage.
---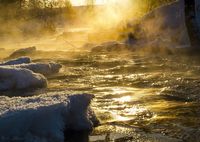 The fairytale winter world at different places around Kaarina and Turku. Visit the region of Kaarina and Turku during wintertime and discover the wildlife in natural souroundings.
---
---
The year 2014 is a year of remembrance, marking the 25th anniversary of the fall of the Berlin Wall - a monumental day in history that led to Germany's reunification. This year is filled with events and ceremonies commemorating the fall of the wall. Now a days people flock to the remains of the Wall and Check Point Charlie.
---