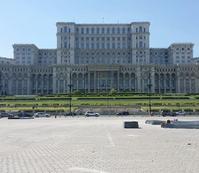 The Palace of Parliament in Bucharest is the world's second-largest building after the Pentagon and former dictator Nicolae Ceauşescu's most infamous creation. Built in 1984, the building has more than 3000 rooms and covers 330,000 sq metres. But it was not without great sacrifices.
---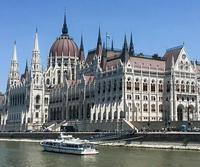 Hungary's Parliament Building is situated at Pest's riverbank. Built at a time when Hungary was still under Austrian influence, the magnificent structure is a symbol of Hungary's independence.
---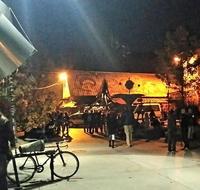 Metelkova is Ljubljana's autonomous alternative city-state in Slovenia and pulsating party square: once a military stronghold, now a proclaimed own state just like Christiana Freetown in Copenhagen.
---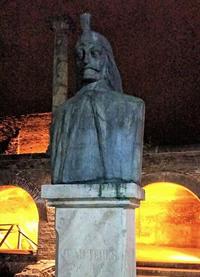 It's easy to get caught up in the tale about Dracula while driving along winding roads through dense, dark, ancient forests, deep valleys and over mountain passes in Transylvania. It was the writer and novelist Bram Stoker who in the 19th century really put Transylvania on the map and made Dracula famous through his novel "Count Dracula" - the world's most famous vampire! It made me wonder who was the real person who inspired Bram Stoker, and which places has Dracula sat his footprints.
---
---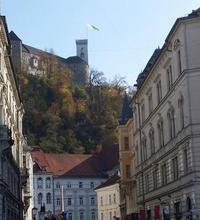 Ljubljana is a vibrant centre of creativity where cultural activity has become a way of life. Ljubljana's surrounding areas, packed with natural beauty and cultural sights bearing witness to the city's dynamic history, are well known for their walking, hiking and cycle trails and traditional culinary delights.
---
One of the most shocking movies I ever have seen is Schindler`s list. In Krakow I visited the recently open Shindler`s museum in the factory which Schindler used to employ refugees during the Second World War. In this way he saved more Jews from the gas chambers than any other single person during WWII.
---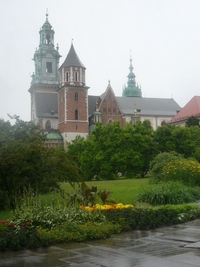 Most tourist attractions in Poland are connected with natural environment, historic sites and cultural events. Especially after Poland joined the European Union in 2004, it became a place frequently visited by tourists. The most popular cities are Kraków, Wrocław, Gdańsk, Warsaw, Poznań, Lublin, Toruń and the historic site of Auschwitz - German nazi concentration camp in Oświęcim.
---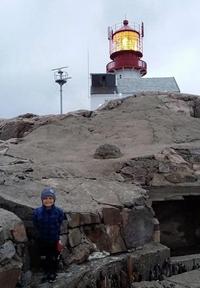 All around we could observe traces from World War II as trenches and tunnels on the peninsula Neset in Lindesnes, Norway's southernmost point. The fortification was built just beside Lindesnes Lighthouse. At that time the ligthhouse was taken over by the Germans. Being an important watchpoint, they built a small fortress with four guns - and after a while, a radar antenna.
---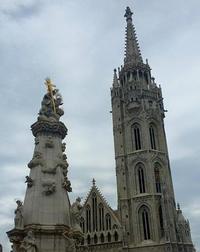 The district is full of historical sights and attractions as the the Matthias Church, Royal Palace, medieval houses, interesting museums, underground labyrinths, charming, crooked streets following the shape of the hill, as well as some good cafés and restaurants.
---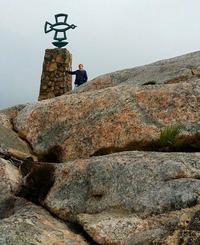 The Pax monument stands on the top on a platform on a natural rock near Lindesnes Lighthouse. The monument was erected in memory of the liner M/S Palatia which was torpedoed during the Second World War. The wreck was located in 1997 by the Royal Norwegian Navy underwater search and recovery vessel Tyr.
---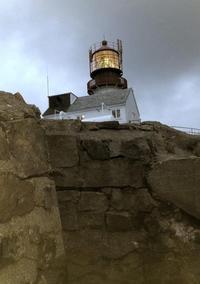 Since the Middle Ages, Lindesnes, or "headland", as the spot was called, has been one of the most important naviagation landmarks for boats for sailing between the North and Baltic Seas. Once sailors caught sight of this distinctive landmark they could easily plan the rest of their voyage along the coast. However, the waters around Lindesnes were also feared - with good reason.
---
---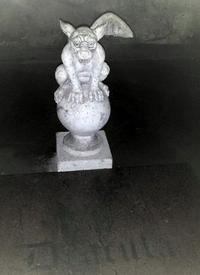 Carefully I took step by step in the dark. In the beginning it was lightening around in the underground labirinth, but longer inside it became darker and spookier. I could hear strange sounds and observed damp rose up. I ventured some more steps, and finally I came upon a sign that stated I was now standing in the cell that held Dracula.
---
By observing the ruins of Carthage in Tunis, it reminded me that no superpower lasts forever. It goes up and down in the world, and so it went for the people in Carthage.
---