Amazing Places
Here we present the most exciting destinations on earth. The world is bigger than you think! Humans` explorations of earth leads to the most amazing adventures. Neither words, photograps nor films do the world`s places justice - they must been seen, heard and touched.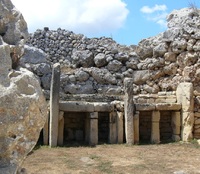 On a hilltop near Xaghra, surrounded by rippling palms, I explored the oldest free-standing structure on earth called Ggantija. Made some 5,500 years ago. The two temples of stones are so huge that the locals believed they were built by giants.
---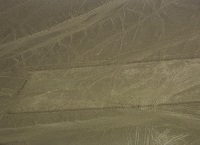 Message to the outer space, sacred place for rituals, guidance to water sources, or for another purpose? Practical use? Through previous years many new massive ancient drawings have been discovered.
---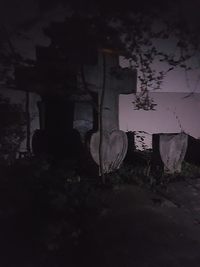 Searched for long forgotten souls in Zagreb, Croatia, on Friday the 13th October 2017. Ventured a step into the spiritual world where ghosts live. Walked around at graveyards and other haunted places: heard amazing stories about spirits, curses, witches, secret societies and even dragons. What is hiding in the darkness here?
---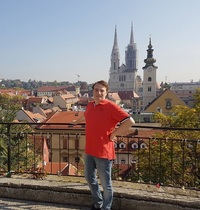 Instead of experiencing Croatia`s dazzling coastline, I admired the beauty of the country`s inland capital Zagreb. The city is full of open air galleries and architectural wonders, which make the city very much alive. Some of them are the Croatian National Theater, Mt. Medvednica, The Church of St. Mark, and the Zagreb Cathedral. Also the streets themselves are all architectural wonders.
---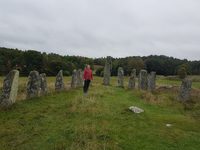 For almost 2,000 years, the Blomsholm Ship has 'sailed' across the meadows. It covers also a pre-historic grave: does it symbolise the buried person's last journey?
---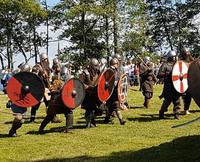 The Norwegian Vikings are still going strong. Full action at the festival Olavsfestivalen today 15th July 2017 in Landeparken by Tunevannet in Sarpsborg, Norway.
---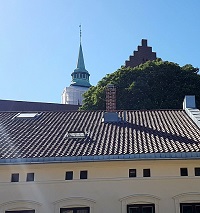 Akershus Fortress, Akershus Festning, or Akershus Castle, Akershus slott, is a medieval castle that was built to protect Oslo, the capital of Norway. It has also been used as a prison. This fortress is also reknowned to be the host of several ghosts.
---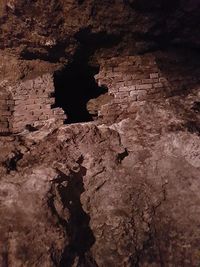 Over the centuries, attackers and defenders have carved a vast network of underground tunnels, fortifications, storage areas, command posts and bunkers beneath Belgrade. Now it was time to take a closer look.
---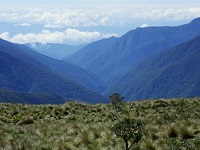 Some of the recent discoveries around the world that shed new light on ancient history are: the tombs of Jesus and Genghis Khan, new Dead Sea Scrolls fragments found in Judean Desert, lost cities in Cambodia, Egypt, Greek, Britain and Isreal, dinosaur footprint among largest on record discovered in Mongolia's Gobi Desert, Neanderthals built structures in a cave in France, a new Viking settlement in Canada, Altar of miracle-making Viking King discovered in Norway, and a submerged Mesolithic settlement. These and other discoveries this year might be far more than most people could ever dream about.
---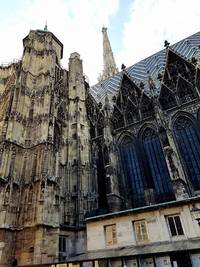 St. Stephen Cathedral, Vienna, is one of the most iconic buildings in Vienna, and also an UNESCO World Cultural Heritage Site in Austria - a real architectural wonder. The most important religious building in Vienna, St. Stephen's Cathedral has borne witness to many important events in Habsburg and Austrian history and has, with its multi-coloured tile roof, become one of the city's most recognizable symbols.
---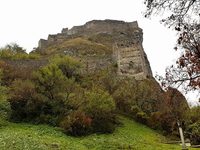 Soaked up the medieval atmosphere at Devin Castle 12 km ouside Bratislava city centre today. The history behind the castle is about the rise and fall of Great Moravia.
---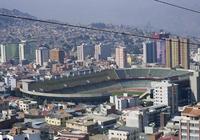 Felt real dizzy due to the thin air here - almost without moving. The stadium is located in the Miraflores borough of La Paz, Bolivia, at an altitude of 3,637 metres (11,932 feet) above sea level. How it`s possible to play soccer in such thin air?
---
In the wake of growing tension over an uprising in Timișoara 1989 where thousands were reportedly killed, Ceaușescu decided to give a nationally televised speech in the front of a crowd in Palace Square, now known as Revolution Square in Bucharest. It didn`t turn the way he wanted and it got dramatic consecvenses.
---
---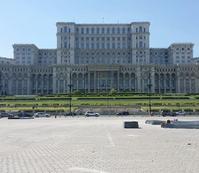 The Palace of Parliament in Bucharest is the world's second-largest building after the Pentagon and former dictator Nicolae Ceauşescu's most infamous creation. Built in 1984, the building has more than 3000 rooms and covers 330,000 sq metres. But it was not without great sacrifices.
---
Top-Five Stories

Meeting the Mudmen
in Papua New Guinea



See the video HERE